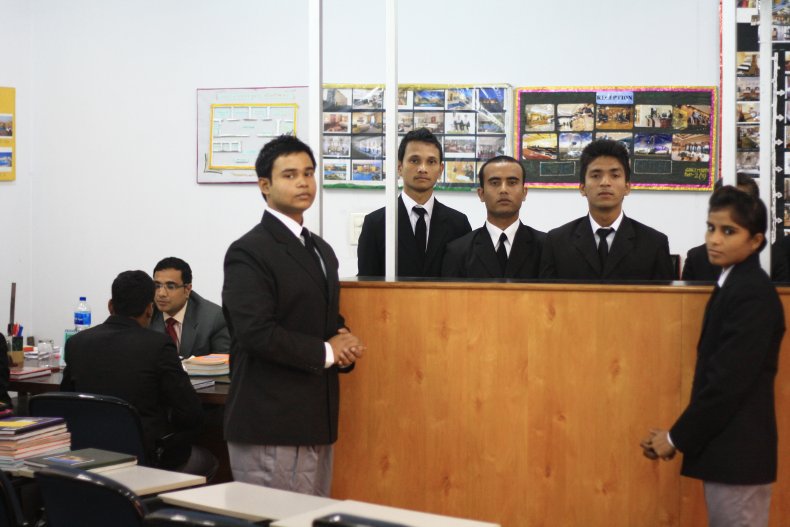 Front Office Lab
The front office department has a well set up Reception Desk according to the set up of a hotel so that the students can be taught the skills of the trade so that the students learn the techniques of handling the Front Office operations.
The institute is equipped with IDS, the PMS hotel software which is widely used in the hospitality sector, to train our students in the most modern and scientific ways of management.
Housekeeping
This department looks after maintenance of the rooms and public areas in the hotels and provides the guests all comfort to make their stay worth remembering. The department also operates a fully equipped laundry as that of a top grade hotel and also a flower arrangement room where art is glorified through the decorations that are taught and practiced here. There are also 2 Suite Rooms and a Guest Rooms where the students learn the room set up with all the amenities required to be provided to the guests.