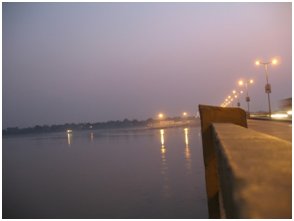 Hajipur, a tinsel town in the district of Vaishali is famous from the historic times for being the first democracy in the world way back in 600 BC. With the advent of time it has still kept its rich heritage and has placed itself in the global map for being a prominent zone in the Buddhist circuit. It is also the birth place of Lord Mahavira. With the relics of the unique Ashokan Pillar of the Magadh dynasty and other reminiscence of Lord Buddha, it still attracts tourists from round the globe. Its connectivity to the state capital and the airport is just a cross over through the Mahatma Gandhi Setu, one of the longest bridges in the world that links it to Patna. Hajipur is also currently the headquarters of East-Central Railway..
Google Map
| | |
| --- | --- |
| | A rapidly growing satellite township of Patna, about to be included as Greater Patna, Hajipur has become the educational hub of the state with two more Central Government institutes, namely Central Institute of Plastic Engineering & Technology (C.I.P.E.T.) and NIPER. It is also a prime industrial and transportation hub of Bihar. |
How to reach IHM Hajipur
By Road..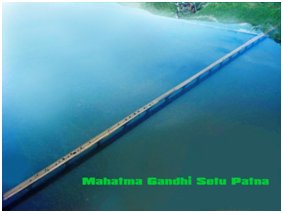 The institute in on the National Highway opposite State Circuit House, Hajipur en route to Muzaffarpur from Patna. This is also the international road route to Vaishali from Bodh Gaya in the Buddhist circuit and also connecting India with Nepal. It is just 30 minutes drive from the Patna.
By Rail..
Hajipur is the headquarter of East Central Railway and Hajipur is well connected with the major cities of the country by rail. The railway station is just 2 kms. away from the institute.
By Air..
The nearest airport from Hajipur is Patna(JPN Airport), which is around 25 kms. from the institute.