An Autonomous Body Under Ministry of Tourism, Govt. of India; Institute of Hotel Management, Hajipur has been in operation since 1998. Created with a vision to impart quality hospitality education, it caters to not only the students of India but also international students from the SAARC countries.
It is one amongst the 21 central Institutes directly under the control of Ministry of Tourism, Govt. of India and affiliated to National Council for Hotel Management & Catering Technology (NCHM&CT), Noida. The Institute awards 3 years Bachelor degrees in Hospitality & Hotel Administration, through Jawaharlal Nehru University (JNU), New Delhi 2023-2024 onwards.
Read More
"Education is the most powerful weapon which you can use to change the world." - Nelson Mandela
We at IHM Hajipur strongly believe that Education should consist of a series of enchantments, each raising the individual to a higher level of alertness, knowledge, understanding, and kinship with all living things.Moreover, the responsibility of education is to cultivate students' interests and develop their learning skills. A degree like B.Sc in Hospitality and Hotel Administration can impart skills to make an individual more marketable and provide greater career choice in varied fields like Hotels and Restaurants, Cruise Ships, Airlines, Railways, Banks, BPO's, Telecom Services, Multiplexes, Tourism offices and travel agencies ,catering units, clubs and allied industries which could eventually prove to be a turning point in one's career. Education can be rendered more effective, if the Educational institutions assume responsibility for imparting professional knowledge and cultivating students' interests.
At IHM Hajipur, in addition to the above, we assure state of the art facilities coupled with effective teaching by highly motivated faculty members who excel in their area of their specialization. We are a progressive educational institution which consistently attempts to offer the best educational facilities to its students while evolving itself to the changing educational needs of the Hospitality Industry. We groom our students to develop into individuals with strong values and an urge to excel and succeed.
Under the Aegis of National Council for Hotel Management and Catering Technology the programs offered by us provide students the tools to lead and manage in today's ever-changing business landscape. Here we not only emphasize on theory but on how to apply cutting-edge concepts to real, relevant business problems. Students also develop proficiency in less tangible but equally important areas such as communication, leadership and teamwork. Through a meticulous and constantly evolving methodology we teach students how to work smarter, be more competent and create a better way and all the things that successful businesses expect from their leaders.
We are committed towards providing students with an education that lasts and evolves over a lifetime by infusing indispensable wisdom and knowledge to succeed in the fast changing, competitive world of business."
"In times of change, learners inherit the Earth, while the learned find themselves beautifully equipped to deal with a world that no longer exists." - Eric Hoffer
Read More
Students Zone
The students are advised to maintain 100% attendance in the class since a professional course demands a good intensive training for better learning. Parents and guardians are requested to find out their ward's attendance ..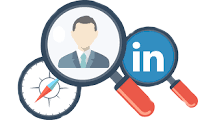 Our Placement
---